The Surgery Center at Mills River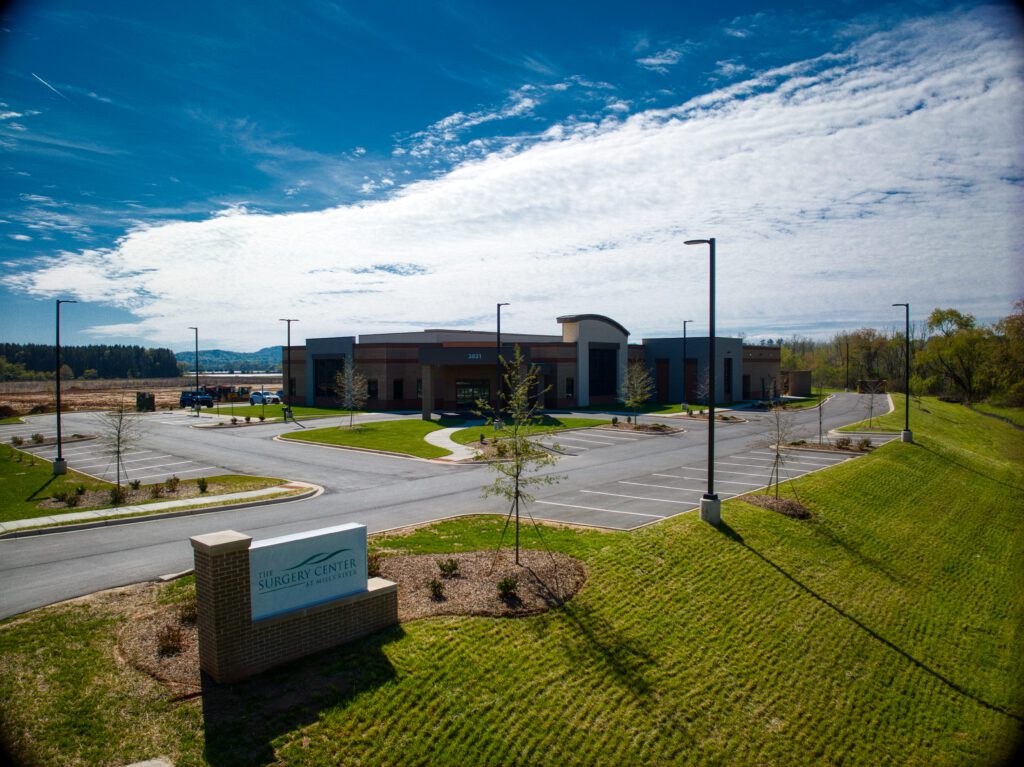 The Surgery Center at Mills River is an impressive 16-bed, 15,000-square-foot facility built on 3.31 acres. This new facility assists The Surgery Center at Mills River's mission to improve the patient's physical and emotional health. There is one licensed operating room and three procedure rooms. Ten doctors lead a twenty-four-person staff to serve the Mills River community. The facility is conveniently located off Boylston Highway.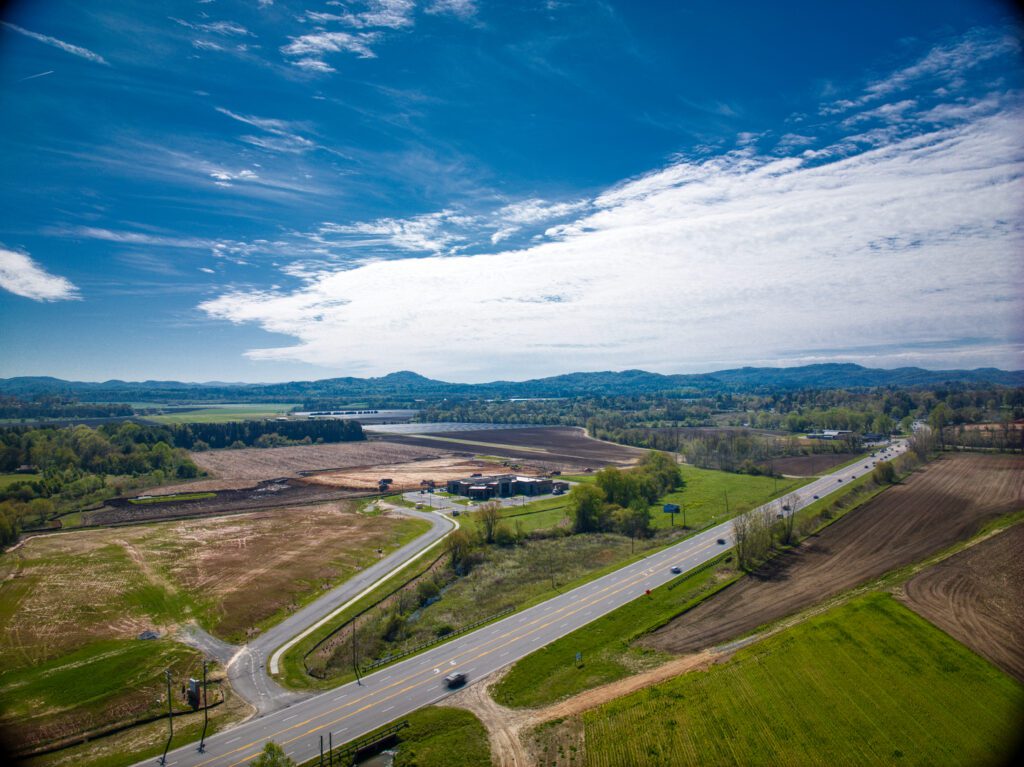 The new entrance sign and modern LED lighting provide welcome wayfinding to the facility. Chase Construction Group first established the access road to the project, allowing access to construct the core and shell of the building. With the building envelope established, we completed the interiors. The project was completed in a year with exceptional quality.
The exterior is clad in modern aluminum panels, concrete panels, and brick masonry. The interior is finished with performance surfaces built to serve the needs of the medical staff. State-of-the-art medical equipment is connected to primary and standby power sources.
Chase Construction Group is thrilled to be the builder of this fantastic facility. We are invested in the collective success of our clients and each other. Our pride is evident in every project we complete and further differentiates Chase Construction Group as a true partner to our clients. In 2022, the company became 100% Employee Owned. Please get in touch with us at [email protected] to learn more about Chase Construction Group and Employee Ownership and how your project can benefit from our experience.